Discover Kentwood's Best Personal Training
When you sign up for personal training at Endurance Fitness of Kentwood, you're getting the area's best fitness experience. Our coaches are 100% dedicated to helping you meet and exceed your goals, no matter where you are on your journey. Personal training will allow for a flexible schedule, goal-oriented coaching, and earnest accountability. This isn't a pre-packaged training program -- our trainers want to develop a real relationship with you, getting to know your goals and needs, so that we can help take you to the next level.
Just fill out the short form below to learn more about personal training!

Why Choose Personal Training?
At Endurance Fitness of Kentwood, we prepare a customized workout routine that's designed to help you achieve your individual goals. If you want to lose weight, we'll engineer a nutrition plan and a total-body workout regimen perfect for your age, ability, and fitness level. If you want to build muscle, we'll connect you with specialized strength training strategies, protein intake guidelines, and more.
No matter your goals, our personal trainers will help you discover an individualized, sustainable fitness solution. From Kentwood to Grand Rapids and Wyoming, we're helping men and women rediscover their confidence and ignite a new passion for health and wellness!
Personal training will help you:
Get access to tailored workouts and fitness plans
Understand how to make the most of your nutrition
Keep up with fitness despite a busy or inconsistent schedule
Stay accountable with the help of a dedicated personal trainer
Build lean muscle like never before!
If you've struggled to get results in the past, that's okay! Our team at Endurance Fitness of Kentwood is here to connect you with all the resources necessary for you to meet and exceed your goals. Join us in Kentwood and get started with our unique approach to personal training!
Meet Your Personal Trainer: Mike Vruggink
Professional Personal Trainer since 1989
Promoter of the NPC Grand Rapids Championships (National Qualifier) since 2007
NPC Michigan State Judge since 1984
Co-owner of Champion Fitness in Kentwood from 1997 - 2001
Personal Training Coordinator at the Michigan Athletic Club (MAC) from 1989 - 1997
Manager of Ultra Body Fitness Center from 1986 - 1989
Studied International Business and Nutrition at Grand Rapids Community College and Grand Valley State University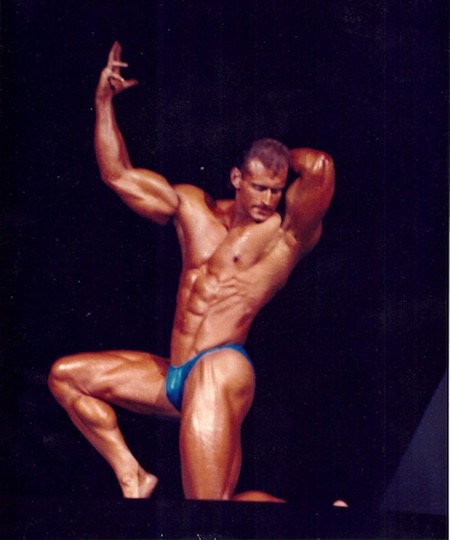 BODYBUIILDING TITLES:
1980 Teen Grand Rapids Champion (1st place -19 year old Champion)
1982 Grand Rapids Championships (Overall Champion)
1983 NPC West Michigan Mixed Pairs Championships (Overall Champion)
1985 NPC Western Michigan Championships (Overall Champion)
1988 NPC Michigan State Championships (1st place Heavyweight Champion)
1992 NPC Central States Championships (1st place Heavyweight & Overall Champion)
Former National Level Competitor in the 1992 NPC Men's Nationals & 1993 NPC/IFBB North American Championships

SPECALIZING IN:
Consulting and designing personalized training & nutrition programs for weight loss, maintaining and building lean muscle mass for all ages and sports specific training
Excellent listening skills, very attentive to details and have the ability to navigate an effective workout for anyone in a busy gym
Off season and pre-contest prep for all athletes/competitors
Special needs populations such as paraplegic, quadriplegic, multiple sclerosis, amputees, stroke and Parkinson's disease
30 plus years of experience working with young athletes to professionals
More about Mike!
Meet Your Personal Trainer: Edward Simpson
Certified Personal Trainer (CPT) by National Academy of Sports Medicine (NASM)
Bachelor of Arts in Political Science - University of Akron
Extensive career experience in leadership roles for 23-years focusing on coaching, mentoring and development of others at a Fortune 500 Company
Continued education and professional learning for 30 plus years studying fitness and exercise including but not limited to: N1 Education courses, the Mountain Dog Diet Program, Trained by JP – Jordan Peters, and Justin Harris – Troponin Nutrition.
Body Building Competition participation requiring training, proper diet, and preparation for contests
Services:
Custom designed personal training and nutrition programs based on individualized client objectives and long term goals
Myofascial release techniques using a foam roller to prevent muscle imbalance - or "knots" - in the tissue; as well as help with healing muscle damage and injury
Personal training programs developed to address the specific needs of clients with health and physical limitations such as but not limited to: Rheumatoid disease, nerve damage, osteoarthritis
Sign Up For Your First Personal Training Session Today!
A personal trainer can help you achieve your fitness goals quickly and effectively. Personal training is about developing a personal relationship with fitness and with your trainer so that you can work out in a way that's right for you. Join us at Endurance Fitness of Kentwood and get the best workout available in the Grand Rapids area!
Just fill out the short form below to get started with personal training.